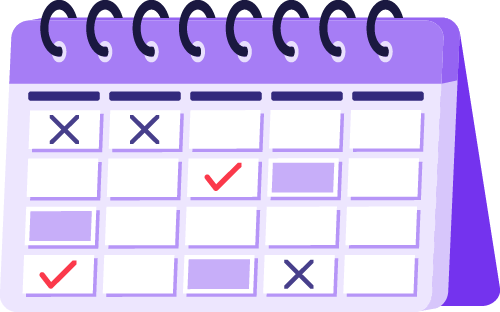 SEO services in Islamabad
In the bustling and incredible capital city of Islamabad, Thrive# has emerged as one of the top-rated digital marketing agencies. Our mindset to deliver high-quality SEO services in Islamabad and lead the market with unparalleled expertise in digital marketing has made us capable of living up to our clientele's expectations.
 To help businesses achieve their digital marketing goals, Thrive# is a go-to agency for pioneered digital marketing solutions and strategic marketing vigor. We not only wish to serve your digital needs but also become your strategic partner. In the realm of digital marketing transformation, Thrive# offers exclusive insights and guidance on how to stay ahead of the curve and sail through the evolving digital marketing trends. One of the top-ranked SEO firms in Islamabad, Thrive#, takes great delight in creating an SEO strategy that works well for any sort of business. Whether you are from the health sector or a manufacturing base, our SEO services best fit your business needs, and the solutions we provide let you realize your digital dreams.
Our SEO Services Deliverables
SEO is the crucial aspect of digital marketing and in todays' tech-infused business world, no business can drive to the roads of success without SEO. With our SEO services in Islamabad, you get the following benefits:
Traffic Generation: Our SEO services help you drive traffic, leading to increased revenue streams.
Keyword Ranking: Our SEO services involve keyword ranking, which ultimately helps your website achieve a more digital presence.
Lead Generation: Our SEO services involve optimizing your landing pages, leading to increased potential leads.
Sales and ROI: Our SEO services involve tactics and strategies, ultimately leading to increased ROI and sales.
Thrive# Journey of Success
Since 2010, we have worked with hundreds of clients in Islamabad and worldwide, catering to their specific business needs. To begin with, we conduct a thorough SEO-Audit, then present a detailed report with recommendations and actions to be taken. Our SEO experts focus on the best possible solutions aligned with the latest search engine algorithms.
As we are the pioneers in delivering the best SEO services, our strength lies in our experts; their approach towards every project is fueled by their dedication, open-mindedness, and the sense of considering the unique needs of a target audience, their distinct goals, and market dynamics as a whole. Our professionals deeply understand search engine algorithms, ever-changing industry dynamics, and user preferences.
Thrive+ stands out for its constant dedication to providing professional SEO services. In pursuit of offering the best services possible, we stop at nothing. We carefully study the industry, use cutting-edge analytics and monitoring systems, and constantly evaluate and upgrade our campaigns to maximize outcomes.
 Our professionals at Thrive# are fully aware that delivering exceptional results is not the only purpose of our existence. Instead, they know the significance of building long-term relations and consistent communication with their clients. Therefore, they ensure that contact is transparent and that the clients are always kept abreast of everything happening. Regular insights and reports demonstrating quantifiable progress and ROI are presented to clients promptly. Also, it is ensured that every unique client collaboration is based on trust, transparency, and a deep understanding of the client's needs.
Best SEO Services in Islamabad
Thrive#, being Islamabad's best SEO services provider, is geared to go beyond a digital marketing agency. It is genuinely your innovation powerhouse, a growth catalyst, and the most trusted partner in your digital voyage. With their expertise in SEO, SEM, SMM, and Content marketing, they are setting benchmarks for their competitors. Their devotion to perfection paved the way for them to attain the new highest. The collective efforts of our professionals within these disciplines help businesses optimize their online presence and achieve their marketing goals.
Professional SEO Services in Islamabad
If you are looking to get professional SEO services in Islamabad, Thrive# is the go-and-get choice for you. With their adept digital marketing solutions for all types of industries, their craft strategies propel businesses towards accomplishments. Their conviction to provide tangible results is backed by their bespoke strategy aligned with business needs.
Are you in need of a Professional SEO Expert? Thrive# has the best match for you!
Our SEO Expert will run keyword research, optimize your content as per keywords, and execute technical SEO to let your site rank higher in SERPs.
Are you in need of a Professional Social Media Strategist? Thrive# has the best Social Media Marketer Onboard!
Our Social Media Strategist will craft engaging content, build community followers, and interact with the intended audience most effectively to enhance user engagement and brand awareness.
Are you in need of a Professional Content Marketing Strategist? Thrive# has the best match available for you!
Our Content Marketing Strategist will create and leverage latest content marketing strategies to drive audiences and convert them into paying customers.
You won't need to worry about anything once you partner with our team of the experts.. Our seamless, automated, simple, and transparent process will do everything. Our competent staff and experts will dig deep into your website's details and will use the most advanced analytics tool to analyze what's happening and what needs to be done. The whole process of On-Page, Off-Page, and Technical SEO will be executed flawlessly to perfection. Our experts will keep you in touch throughout the process to keep you informed and updated about the procedures. You can scroll through our portfolio and check our previous clients' testimonials to get insights into our work and the satisfaction our past clients accomplished from our work.
Affordable SEO Services in Islamabad
Thrive# is pleased to announce that we offer affordable SEO services in Islamabad. Without compromising on quality, we are here to serve you as per your budget requirements.
Look no further than thrive# if you want to maximize your company's digital potential at the most reasonable rates. We offer our dearest customers first-rate search engine optimization, social media marketing, content marketing, and search engine marketing services in Islamabad at affordable prices.
Start your Digital Journey with Thrive#, the Leading SEO Expert in Islamabad and Experience the Magic Yourself!
As a seasoned professional in the digital landscape, I bring a wealth of expertise to the table, spanning the domains of SEO, Graphic Design, and Advanced WordPress Development. With a proven track record and hands-on experience in PHP, CSS, Java, and other programming languages, I am dedicated to crafting dynamic online experiences that not only look exceptional but also perform outstandingly.
Turn Searchers Into Visitors & Visitors Into Customers